ROAD CONDITIONS
Road Conditions in Glacier National Park
Know before you go! Learn what roads are open, closed, or undergoing construction before you arrive.
The famous Going-to-the-Sun Road traverses the width of Glacier National Park and is a must-drive while you are here. While sections of the road are open year-round, the high alpine sections typically don't open until late June or early July depending on weather. Get more information about the Going-to-the-Sun Road's status here.
HIKING IN GLACIER NATIONAL PARK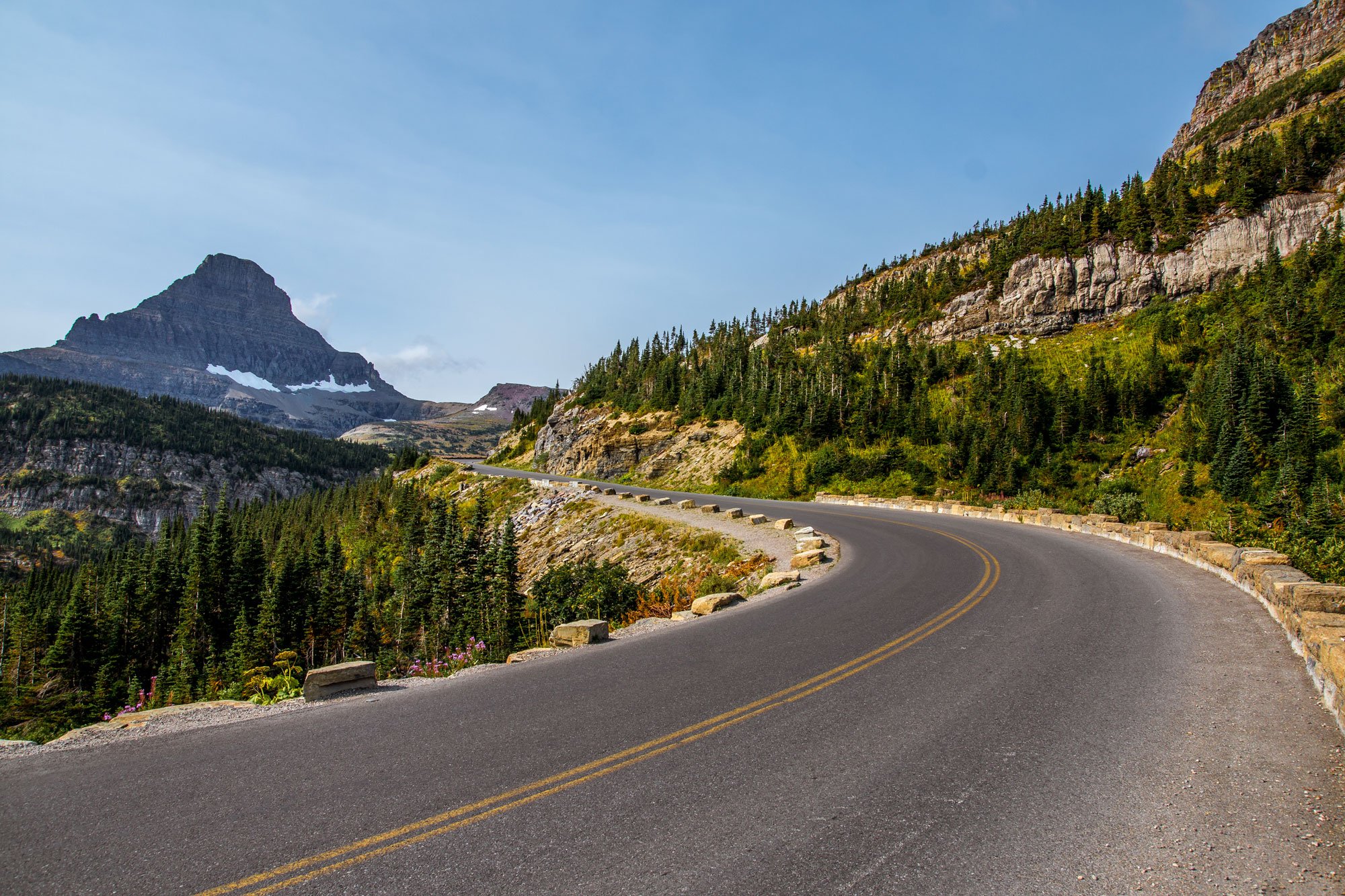 Road Reservation System in Place During the 2023 Glacier National Park Season
Our partners at the National Park Service have informed us that visitors to Glacier National Park in 2023 can expect to use a vehicle reservation system to access select roads within Glacier National Park.
Going-to-the-Sun Road via the West Entrance and the North Fork area of the park from May 26 through September 10, 2023, from 6 a.m. to 3 p.m.
Going-to-the-Sun Road via the East Entrance (St. Mary entrance) from July 1 through September 10, 2023, from 6 a.m. to 3 p.m.
Many Glacier and Two Medicine valleys from July 1 through September 10, 2023, from 6 a.m. to 3 p.m.
Existing guests for in-park overnight lodging or a historic Red Bus Tour will be able to access the roads necessary to reach their lodges or Red Bus Tour pickup points in the park over the days of their stays or rides, including the day of check-in and the day of departure as listed on the lodging reservation confirmation. Guests will be required to present their tour or lodging reservation confirmations at the park entrance station or checkpoint and should plan on having a printed copy as internet access is limited in the park. If a guest wishes to travel on the road during a different day or to access a road unassociated to a tour or lodging reservation, they will need to purchase a road access reservation.
For visitors to the park who do not have lodging or Red Bus Tour reservations, you will need to purchase a road access reservation via Recreation.gov and each of the specified areas of the park will require a separate reservation. For a full explanation of the reservation system and for more information, please consult the NPS website for the most current information.
Village Inn at Apgar to Lake McDonald Lodge Road Work
Due to utility upgrades being performed by the National Park Service on the west side between Lake McDonald Lodge and Village Inn at Apgar, the Going-to-the-Sun Road will experience nightly closures for all visitor vehicles from 10:00 p.m. to 6:00 a.m. beginning June 1, 2022. At midnight each evening, there will be a window when vehicles will be piloted through construction, however it is anticipated that waits could be long for vehicles trying to access the road at this time. It is highly recommended that you ensure your travel arrangements allow you be at your desired location prior to the road closure to avoid issues. You can learn more about the project at the National Park Service's website.